Commercial Rap claims another victim
>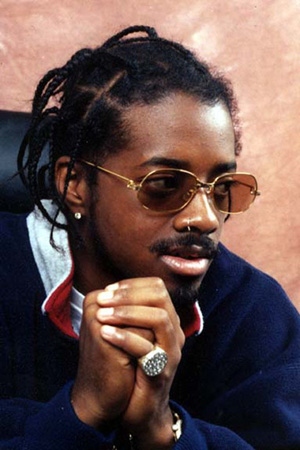 SunNY we hardly knew ye. I dont really know a lot about this cat's story, but he can flow. He was the freestyle champion on 106 & Park and apparently Jurmaine Dupree was so impressed with him (no homo?) that he hopped his little ass (no homo) on stage and signed him to a contract.
So I hear that Dupree has this new cat signed and they start to play his song on the radio. I am ready to turn it because, well because Jurmaine Dupree is involved and nothing good ever comes of anything he deals with. But I start to listen and I realize this kids got skill. The track, which samples an old Bee Houston song, is banging too. No prolonged references to ice, no ho's, something KINDA different. Im likin (no homo).
And then today, Im flippin through channels and his video comes on. So im watching, 20 seconds into the song the video cuts to a shot of Jurmaine Dupree. Now I dont smoke so I know that my mind wasn't fucking with me. They are doing a remix in the middle of the fucking video. Im thinking, fine, fine but this new song better be good. And of course its not. Some generic Trackstars beat. Im sure ive heard this song a million times before. And then it hit me, even the talented rappers can be made into mediocre idiots by that gotdamn leprechaun they call Jermain Dupree.